Woman woke to find man sexually assaulting her
The victim of a sexual assault has declined an offer of compensation from her attacker, telling a court she didn't want the man's money and didn't think it appropriate to accept it.
Electrician, Neil Devane (35), with an address in Togher, Tuam, pleaded guilty before Galway Circuit Criminal Court to sexually assaulting a woman in the town on November 2, 2014.
Garda Jim Carr told the sentence hearing last week that the victim had shut the front door but left it unlocked as other members of her family were out socialising that night.
She woke up at 3am in her own bedroom to find the accused on top of her.  He was naked and was trying to remove her underwear.  She told him to stop and that he was hurting her but he replied:  "C'mon, you know you want it."
The woman managed to fight him off before running out of the room.
Two other people, who were in the house at the time, removed Devane from the premises.
He was subsequently interviewed by Gardaí.  He denied he had sexually assaulted the woman, whom he knew through a mutual friend.
Devane told Gardaí he had been drinking in various pubs and in a local night-club before going to the house around 3am.
He denied having a key to the house and accepted he must have been there as a trespasser.
The woman chose not to be present in court.  In her impact statement, which was read into evidence by Garda Carr, she said she was nervous to be alone in her home since the attack and she constantly checks the lock on the front door.
Garda Carr said the accused worked on construction sites around the country and returned home every weekend to his parents in Tuam.
Defence barrister, Geri Silke said her client was shocked and deeply ashamed when he heard the next day about what he had done.
She said he had brought €5,000 to court to offer to the woman as a token of his remorse.
Judge Rory McCabe adjourned sentence for a week so that Garda Carr could speak to the woman and gauge her attitude in relation to the offer of compensation.
Garda Carr returned to court this week and said the woman had refused to accept the money.  She told him she didn't want Devane's money and she also thought it would be inappropriate to accept it.
Ms Silke said Devane had no previous convictions and if he had not been drinking that night he would not have gone into the house and got into the woman's bed.
"He's absolutely mortified about what happened and he offered the €5,000 (to the victim) as a concrete expression of his remorse," Ms Silke said.
She added Devane was attending AA and was no longer drinking to ensure nothing like this happened again.
Judge Rory McCabe noted the maximum sentence for the offence of sexual assault was ten years.
"The circumstances are quite shocking in this case and must be of the most frightening nature, both physically and psychologically, for the victim.  The appropriate sentence is six years in prison," Judge McCabe said.
He then listed Devane's young age, his plea, his previous good record and his parent's dependence on him as mitigating circumstances in the case, which merited a 30% discount.
He sentenced Devane to four years in prison with the final two years suspended for five years, to act, he said, as a further incentive for the accused to continue to rehabilitate. Devane was also placed on the Sex Offender's Register.
Joint move by Galway councils to Crown Square ruled out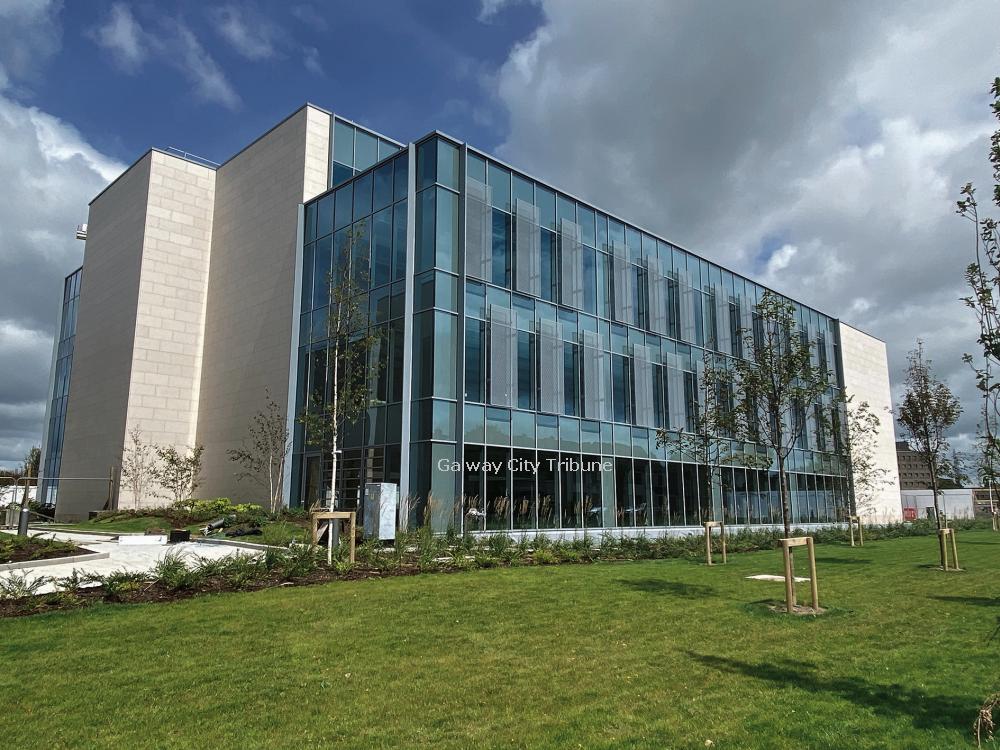 A senior Department of Housing official floated the idea of Galway County Council workers moving to Galway City Council's newly-acquired Crown Square office building if a merger of the two local authorities was to proceed.
However, he was told the proposed merger of Galway's two councils was not being pursued "at this stage", and that it "should not be a consideration" when deliberating on the City Council's application to the Department for a €45.5m loan approval to buy the offices in Mervue, on the eastern side of the city.
The discussion was contained in internal communications between officials in the Department of Housing and Local Government who were discussing Galway City Council's loan sanction application. It was released to the Connacht Tribune under Freedom of Information (FOI).
Gary McGuinn, the Department's Assistant Principal Officer for Local Government Governance and Elected Members – in a comprehensive memo about the Council's loan application – raised the prospect of what would happen if a merger between the two councils proceeded.
"Over the years there have been merger proposals for Galway City Council and Galway County Council. These proposals ultimately never advanced but I believe that there has been incrementally closer coordination between both executives.
"Galway is now something of a holdout given that mergers have taken place in Limerick and Waterford, while the boundary issue was settled in Cork by extending it to encompass the city suburbs and outlying districts.
"Both Galway City Council and Galway County Council have office premises in Galway city centre. On a purely speculative note, one could ponder what would happen to the new City Hall building that they want to borrow to fund if there is an eventual merger?
"Possibly it would become the HQ for a 'Galway Metropolitan District' structure within a single 'City and County' type local authority. As there is no such proposal at this time though it's probably not something that can be asked about or planned for," Mr McGuinn said to his colleague, Tim Nuttall, an official in the Department's Local Government Finance section.
His views were forwarded to another section within the Department of Housing last September, just before Minister Darragh O'Brien sanctioned the loan application last September.
In response, another civil servant in the Department of Housing, Áinle Ní Bhriain, said: "I can confirm there are no plans to pursue a merger of Galway City Council and Galway County Council, which was approved by Government in 2018, at this stage, and therefore should not be a consideration in relation to this loan."
Chief Executive of Galway City Council, Brendan McGrath, confirmed two days before Christmas Eve last year, that the deal to buy the property from JJ Rhatigan was complete.
City Council workers are due to move to the new building by the end of this year.
In its loan application, the City Council said its College Road site, built 40 years ago, and refurbished and extended in the 2000s, had a number of "challenges".
These included "limited capacity for additional headcount, lack of facilities within current infrastructure, building standard compliance and meeting our existing building climate targets for 2030".
It pointed out to the Department that it leases two buildings in the city centre, to accommodate staff as well as City Hall, and buying Crown Square "will address the challenges outlined in the most efficient and cost-effective way and release our current City Hall, city centre site for regeneration".
Hotel sector's plea to retain lower VAT rate
With overseas visitors down more than a quarter and increases of 300% in energy bills compared to before the pandemic, now is not the time to hike VAT rates for hospitality.
That is the plea from the chairperson of the Galway branch of the Irish Hotels Federation (IHF), John Ryan, who is urging the Government to keep the 9% VAT rate for the tourism and hospitality sectors indefinitely.
The Government delayed the introduction of a 13.5% rate until March 1 at a cost of €250 million to help the sector get back on its feet after Covid.
Minister for Public Expenditure Paschal Donohue referred to price gouging in hotels over the summer as one of the key reasons he was upping the rate.
Minister for Tourism, Culture, Arts, Gaeltacht, Sport and Media Catherine Martin last week stated that it was no secret she had sought the retention of the 9% rate in negotiations for the 2023 Budget and "will continue to seek it".
The lobby group for small to medium business, ISME, has called for the reduced VAT rate to be brought in for the entire services sector.
The owner of the Ardilaun Hotel in Taylor's Hill said the average price of a hotel room was €167 last year. With 4,000 rooms in Dublin booked out to accommodate refugees, the price of the remaining stock was at a premium.
"You could find a couple of examples all over the country where people were charging unfair prices and were wrong. There were a few serious spikes – maybe 1% of overall accommodation stock in Dublin did that. If I was a customer I wouldn't pay it," Mr Ryan said.
"But they shouldn't penalise the entire sector because of that 1%. The 9% is the right one. We would be the same as other countries where tourism is a key industry. If we went up to 13.5%, we'd be the second highest after Denmark.
"We couldn't absorb that. We have already contracted our foreign business for 2024/25 – we'd have to go out and tell suppliers we are putting up rates. That's just not on."
With almost all key tourism markets experiencing a cost-of-living crisis, the last thing the industry can cope with is a tax jump.
Of 27 EU countries, the VAT rate on accommodation is 9% or lower in 16 countries.
Tourism supports 22,000 jobs throughout Galway, generating €910 million in tourism revenues annually for the local economy.
Last year the average room occupancy levels were 69% for the West, just 1% lower than national rates. Over the same period in 2019, however, room occupancy was at 78% nationally.
This is largely due to a shortfall in overseas visitors to Ireland, with numbers still down more than 25% last year compared to 2019.
A recent survey found that hotels and guesthouses were reporting reduced levels of forward bookings compared to the same time in 2019.
Some 57% report reduced bookings from Great Britain, 48% say bookings are down from Northern Ireland, while 37% record fewer bookings from the rest of Europe. US bookings are down 41%.
Irish Water representatives asked to explain frequent East Galway problems
Irish Water will be urged to attend a full plenary meeting of Galway County Council to explain frequent problems with the public water supply in East Galway.
A motion calling on them to answer questions before councillors proposed by Cllr Shane Curley (FF) received unanimous support from across the chamber.
The motion comes amid prolonged unplanned outages across the county, with Loughrea Municipal District councillors repeatedly raising the difficulties affecting their area.
"What has been happening in recent months is verging on the ridiculous. Outages have been prolonged to the degree that they're having a seriously negative impact on people's lives," he said.
"Other utility companies like Electric Skyline have come to council meetings in the past and presented to councillors about the work that they are doing. This is urgently needed for clarity to be given from Irish Water at this point.
'We have had horrendous issues in towns like Loughrea and Gort, where people have been on prolonged bottled water notices. Manholes around Loughrea town have fallen into serious disrepair, causing trip hazards.
"Irish Water is funded by the taxpayer and the public deserve crystal clear information as to what has been happening across the county."
A boil notice was in place in the Gort area for a month, including over the Christmas and New Year period.
The notice was originally issued due to issues at the Gort Water Treatment Plant, affecting the treatment and supply for 2,776 customers supplied by the Gort Public Water Supply Scheme.
Irish Water's Eoin Hughes said several issues came together which resulted in the advice not to drink or use the water without boiling.
"Before the cold weather took hold there were numerous leaks on the network and these drained reservoirs to low levels across the scheme. Low reservoir levels were further compounded by unprecedented temperatures of -8°C which caused severe operational difficulties at the treatment plant, leading to the plant being shut down for unsustainable periods of time, further impacting supply continuity."