Silke recalls the days when his Corofin side came of age in '98
Talking Sport with Stephen Glennon
You would often wonder what makes an All-Ireland winning team so special. One of the best people to answer this is Corofin's Ray Silke, who has not only the distinction of captaining his club to their first All-Ireland senior club title in 1998 but, later that year, he replicated this feat when leading Galway to a famous Sam Maguire Cup triumph for the first time in over three decades.
Sometimes, you'd wonder if Silke gets the credit he deserves, for what he achieved that year was truly remarkable. Remember, this was a time when Gaelic football teams from the West of Ireland – more often than not – travelled with fear and trepidation when they crossed the Shannon and headed east for Croke Park.
Silke, though, was not just part of a movement, he was determined to change all that. His secret to success – a strong sense of destiny, unity of purpose and raw talent. In '98, both Corofin and Galway had all those in abundance. However, on the eve of the All-Ireland club finals, it is of Corofin Talking Sport has come to chat Silke about.
"It is hard to believe it is 20 years ago," says the 47-years-old, as he recalls those heady days of yonder year with his club. "The memories of '98 were fantastic. We had come in on the back of a good few defeats [at provincial and national level] in the years leading up to it but I kind of felt it was our time. Within the camp, there was a sense of it was now or never.
"Tony Murphy and Paul McGettigan led a super management team. Ger Keane was also involved back then and he still is a selector 20 years later. He is an example of the unsung hero who does so much at club level and it doesn't always get noticed.
"You also had Martin Goggins, who was an excellent coach, and he had a line 'smash and grab' – of go up and collect the spoils and go home again. The fact that we were the first team from Connacht to win it adds a little bit of a historical context to it as well," he says proudly.
For more, read this week's Galway City Tribune.
Renters paying €12,000 more per annum in Galway City than ten years ago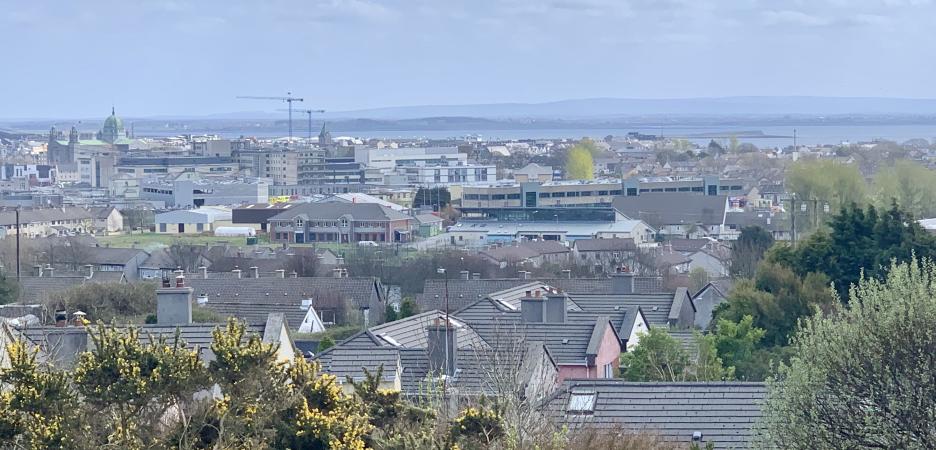 People living in private rented accommodation in Galway City are paying, on average, around €12,000 more per annum than they were a decade ago.
New research from property website Daft.ie has found that in the past year, average rents in the city have increased by 16.4% and now stand at €1,713 per month.
Meanwhile, the Dáil was told last week that the situation in the rental market in the city is "horrendous".
According to the figures published this week, rents in the city have increased by a whopping 145% since the bottom of the market in early 2012, when they stood at an average of around €700 per month.
Nationally, the increase was 14.1% year on year, or 4.3% between June and September (the figure was 3% for Galway City).
Economist Ronan Lyons of Daft.ie said that the last ten quarterly reports from the website have recorded new all-time highs for average rents.
He said that in the past 18 months, there has been an "extraordinary collapse" in the stock available to rent in Ireland.
Speaking at the Oireachtas Select Committee on Finance last week, Galway West TD Mairéad Farrell said Sinn Féin had long been calling for tax credits, but these needed to be in tandem with a freeze on rents.
"My concern is that if the Government does not introduce a rent freeze, this measure will put further pressure on families and individuals who are struggling to pay for their accommodation. Many renters feel there is no end or hope in sight. To be perfectly honest, I have never seen the housing crisis in Galway as bad as it is now.
"Galway is the place I can best reference and there is little rental property available in Galway. There is concern that this will add to the pressure that people are already facing if a rent freeze is not also introduced," she said.
Finance Minister Paschal Donohoe responded that in the Budget he had announced a €500 rent credit, specifically for those who do not receive other housing supports from the State.
"I also acknowledge that too many people are paying too much of their income in rent," he said.
The Minister added that in Berlin, where rent freezes were imposed, the volume of new rental accommodation available had decreased, and he contended the same would happen in Ireland.
Deputy Farrell said: "Myself and the woman who works with me in my local office are at our wits' end. Today we had a conversation about how to tell people coming to us that the council can do nothing because there are no rental properties and there is nowhere for people to go.
"That is a position that we have not seen ourselves in since I was elected. I am talking about the period since 2014. Things are getting worse."
According to the Daft.ie report, average monthly rents for a one-bed apartment in Galway City stand at €1,142 (up 15% year on year); €1,333 for a two-bed house (up 13.7%); €1,594 for a three-bed house (up 16.2%); €1,948 for a four-bed (up 17.7%) and €1,959 for a five-bed (up 2.7%).
For the 'rent a room' renters, a single bedroom in the city centre is costing an average of €572 per month (up 15.1% year on year) and €617 for a double room (up 13.4%). In the suburbs, single bedrooms and renting for €533 per month (up 20.3%) and €593 for a double (up 22.5%).
Minister deploys high-level 'rescue' team to help University Hospital Galway
From this week's Galway City Tribune – Health Minister Stephen Donnelly has deployed a high-level National Support Team to help crisis-stricken University Hospital Galway
Ann Cosgrove, Chief Operating Officer of the Saolta University Healthcare Group – which operates UHG and Merlin Park – confirmed this week that the 'rescue' team was in place to tackle overcrowding and delays at the Emergency Department.
Membership of the support team includes at least seven high-level HSE managers, including a hospital consultant.
The team has already met with local staff in charge of patient flow, discharges, bed management and unscheduled care. They will write up an action plan to improve the patient experience, she said.
The hospital has implemented a targeted intervention plan over the past few months to reduce the number of patients on trolleys while awaiting admission to a bed, focusing on timely diagnostics and decision making and the timely discharge of patients.
To achieve this, the hospital had been approved to recruit seven patient flow coordinators, one "data analyst for the acute floor" and one medical social worker.
Management are also in talks to increase bed capacity with the Galway Clinic and the Bon Secours private hospitals.
This is a shortened preview version of this story. To read the rest of the article, and support our journalism, see the November 25 edition of the Galway City Tribune. There is also extensive coverage this week of plans for a new cancer Centre of Excellence and the latest meeting of the Regional Health Forum West. You can buy a digital edition HERE.
Shoplifting in Galway almost doubles as cost of living crisis takes hold
From this week's Galway City Tribune – The rate of shoplifting in the Galway City has skyrocketed as the cost of living crisis takes hold.
At a public meeting of the City Joint Policing Committee (JPC) on Tuesday, it was revealed that the rate of theft from shops in the city had increased by 87% year-on-year.
Chief Data Analyst for the Galway Garda Division, Olivia Maher, said this was in line with a national trend.
"There is some thought that this is as a result of the cost of living crisis and the pressures that people are under as a result – we are seeing these trends at a national level," said Ms Maher.
She said that overall, property theft had begun to return to pre-Covid levels, with 1,264 incidents in the first 10 months of 2022 – a 50% increase on the same period last year.
"Property crime is beginning to reach pre-Covid figures and while it's up on last year, it's down 5% on the 2019 figure.
"Burglary is still trending below pre-Covid figures at 107 compared to 192 in 2019," said Ms Maher.
An increased awareness of fraud was resulting in a reduction in a number of categories, including accommodation fraud, something that typically affects the city's third level students.
This is a shortened preview version of this story. To read the rest of the article,  see the November 25 edition of the Galway City Tribune. You can buy a digital edition HERE.