Hotels sector to create 500 new jobs
More than 500 jobs are in the process of being created in the hospitality industry in Galway City as the sector enters its recovery phase.
The head of the Galway Branch of the Irish Hotels Federation has said the jobs are already 'coming online' in businesses such as bars, cafés, restaurants and hotels.
But, surprisingly, the IHF is finding it difficult to fill positions – at the moment around 50 jobs are being advertised in the city.
Paul Gill – who also owns the Claregalway Hotel – told the Galway City Tribune that city hotels have "moved beyond survival mode" and are enjoying occupancy rates in excess of 90% during peak times.
"The occupancy rates average out at around 63% – there are lows in the forties, but the highs are into the nineties.
"We're seeing a 'motorway' like recovery – in the overtaking lane is Dublin, in the middle lane are the likes of Galway, Cork and Kilkenny cities and in the slow lane is the hinterland.
"Around 1,500 full- and part-time jobs will be created over the next three years in Galway, with more than 500 of those being in the city alone," said Mr Gill.
He added that there has been a change in attitude from banks who have appointed receivers to hotels.
"Family-owned hotels would never have exploited the full potential of the Celtic Tiger [in terms of borrowing and expanding], and so they're performing very well.
"There has been a change of philosophy from the banks; I believe they're moving from maintaining the status quo to looking for a return on their investment. The days of cut-price deals from bank-controlled hotels are disappearing," said Mr Gill.
An IHF survey conducted this month shows that three out of every four hotels and guesthouses are having trouble filling entry level positions within their business.
Mr Gill said the problem is getting progressively worse as the sector returns to growth and that a clear role exists for SOLAS and the local Education and Training Boards to help address this demand.
For more on this story, see the Galway City Tribune.
Gardaí in Galway operating with fewer patrol cars
Five large Garda stations in County Galway are operating with fewer Garda vehicles now than two years ago – leading to a call for the local fleet to be restored to 2020 levels.
Minister for Justice Helen McEntee has confirmed to Galway West TD Noel Grealish that the Garda fleet in the Galway Garda Division stands at 116 as of October of this year.
That's greater than any of the years from 2012 to 2019, but it represents a reduction on the Garda fleet when compared with 2020 and 2021 figures.
Galway Gardaí had a dozen fewer vehicles this year, compared with 2020. There are 13 fewer patrol cars, down from 96 to 83; there was no change in the number of vans and motorcycles, and the division acquired one extra 4×4.
Garda stations in Ballinasloe, Loughrea, Tuam, Clifden and Salthill have all lost patrol cars in the past 24 months, according to the official figures.
Independent Deputy Grealish has demanded a restoration of the Garda fleet in Galway to 2020 levels.
"Gardaí have a demanding enough job to do, but it makes that important work even more difficult if they are not allocated the proper resources," Deputy Grealish said.
"A reduction of twelve vehicles in less than two years across the Galway Division, down from 128 at the end of 2020 to 116 in October this year, is concerning.
"I have asked the Minister for Justice to explain why this has happened, that the number of vehicles in the Galway Division has fallen by ten per cent, when nationally the total fleet actually increased by 6%. I am demanding that they at the very least be restored to their 2020 levels," he said.
Deputy Grealish pointed out that almost all areas of the county had suffered a reduction in Garda vehicles since the beginning of last year.  Ballinasloe currently has six vehicles, a reduction of two since the end of 2020; Clifden also has six, down one; Loughrea was down three to eleven; Salthill was down three to ten; the biggest reduction in Garda vehicles was in the Tuam area down five to twelve.
Galway City's fleet increased by two vehicles, for a total of 71.
Minister McEntee said that the Garda Commissioner Drew Harris was responsible for the administration and management of An Garda Síochána, including the purchase, allocation, and effective and efficient use of Garda vehicles.
"As Minister, I have no direct role in these matters. I am assured, however, that Garda management keeps the distribution of resources under continual review to ensure their optimum use in light of identified operational needs and emerging crime trends," she added.
Galway City Councillor Donal Lyons (Ind) last month complained that the number of vehicles available to Gardaí in Salthill and Knocknacarra was insufficient.
Renters paying €12,000 more per annum in Galway City than ten years ago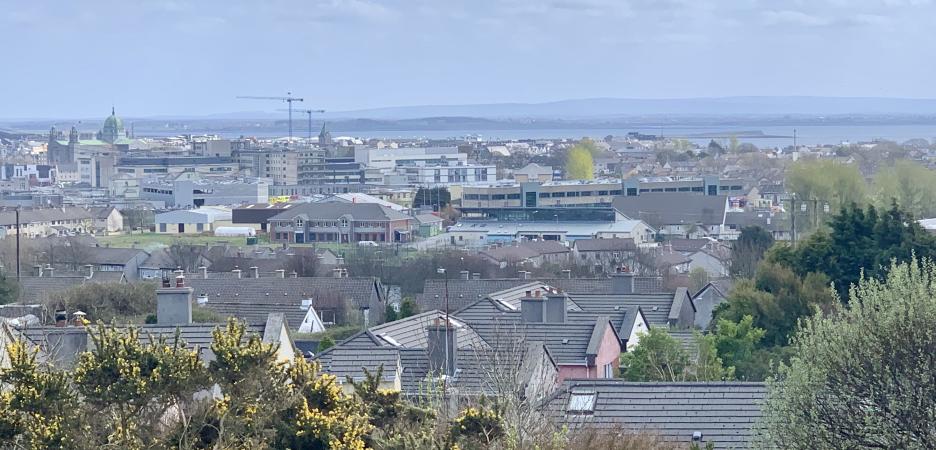 People living in private rented accommodation in Galway City are paying, on average, around €12,000 more per annum than they were a decade ago.
New research from property website Daft.ie has found that in the past year, average rents in the city have increased by 16.4% and now stand at €1,713 per month.
Meanwhile, the Dáil was told last week that the situation in the rental market in the city is "horrendous".
According to the figures published this week, rents in the city have increased by a whopping 145% since the bottom of the market in early 2012, when they stood at an average of around €700 per month.
Nationally, the increase was 14.1% year on year, or 4.3% between June and September (the figure was 3% for Galway City).
Economist Ronan Lyons of Daft.ie said that the last ten quarterly reports from the website have recorded new all-time highs for average rents.
He said that in the past 18 months, there has been an "extraordinary collapse" in the stock available to rent in Ireland.
Speaking at the Oireachtas Select Committee on Finance last week, Galway West TD Mairéad Farrell said Sinn Féin had long been calling for tax credits, but these needed to be in tandem with a freeze on rents.
"My concern is that if the Government does not introduce a rent freeze, this measure will put further pressure on families and individuals who are struggling to pay for their accommodation. Many renters feel there is no end or hope in sight. To be perfectly honest, I have never seen the housing crisis in Galway as bad as it is now.
"Galway is the place I can best reference and there is little rental property available in Galway. There is concern that this will add to the pressure that people are already facing if a rent freeze is not also introduced," she said.
Finance Minister Paschal Donohoe responded that in the Budget he had announced a €500 rent credit, specifically for those who do not receive other housing supports from the State.
"I also acknowledge that too many people are paying too much of their income in rent," he said.
The Minister added that in Berlin, where rent freezes were imposed, the volume of new rental accommodation available had decreased, and he contended the same would happen in Ireland.
Deputy Farrell said: "Myself and the woman who works with me in my local office are at our wits' end. Today we had a conversation about how to tell people coming to us that the council can do nothing because there are no rental properties and there is nowhere for people to go.
"That is a position that we have not seen ourselves in since I was elected. I am talking about the period since 2014. Things are getting worse."
According to the Daft.ie report, average monthly rents for a one-bed apartment in Galway City stand at €1,142 (up 15% year on year); €1,333 for a two-bed house (up 13.7%); €1,594 for a three-bed house (up 16.2%); €1,948 for a four-bed (up 17.7%) and €1,959 for a five-bed (up 2.7%).
For the 'rent a room' renters, a single bedroom in the city centre is costing an average of €572 per month (up 15.1% year on year) and €617 for a double room (up 13.4%). In the suburbs, single bedrooms and renting for €533 per month (up 20.3%) and €593 for a double (up 22.5%).
Progress stalls on setting up Eating Disorder Community Health Team
Despite an increasing number of young people experiencing eating disorders, a new specialist community team has yet to be set up in Galway well over a year after it was announced.
The delay is mainly due to a difficulty recruiting a consultant psychiatrist to lead the team, this week's HSE West Regional Health Forum meeting was told.
Councillor John Connolly (FF) queried the progress on the new Eating Disorder Community Health Team within the Child Adolescent Mental Health Service (CAMHS) after the HSE revealed in September 2021 that it would be set up in response to the hike in youths presenting for treatment.
Chief Officer of HSE Community Healthcare West, Breda Crehan-Roche, said interviews had been conducted to recruit a clinical lead, but so far none had been appointed. Six other staff had been appointed and these had been assigned to existing teams within CAMHS while a psychiatrist could come on board to manage the team.
"We have difficulty getting locum cover. Interviews were held. It's a priority. We are doing a running recruitment process," she told this month's meeting.
It took between six and nine months to appoint a person to such a senior post.
"There is a lot of work in specialist intervention in the eating disorders team."
She admitted that there were no records of how much of an increase there had been in referrals to CAMHS Galway for youths troubled by an eating disorder as all records were on paper rather than on computer.
"I can't ask clinicians and therapists to pull together manual figures," she stated. But the indication from staff on the ground was that there had been a downward trend in referrals post-Covid.
There was a move to keeping digital records by the middle of next year.